For quite a few years I had my art studio in a building at the Bladnoch Industrial Estate in Bladnoch, near Wigtown in rural South West Scotland. The building was part of the old Bladnoch Creamery that closed in 1989 and was on its way to dereliction before I moved in. I loved it...the vast space, the peeling paint and rusty bits of leftover machinery, the atmosphere of calm disturbed only by occasional sounds of heavy metalwork and imagined echoes of the past. 
Today, the Creamery site is being resurrected in a new form by artisans, artists, musicians and mechanics. 'The Bladnoch Altarpiece' will be my tribute to this place and people, as a visual artist and writer/performer of words and music. Themes of abandonment and resurrection inspired the altarpiece concept, which refers to medieval European religious paintings of saints and Bible stories displayed in churches. 
As in a medieval church, sounds and images will be used to engage the senses. There will be relics, but they will be remnants of industry and workers rather than the bones of saints. Having said that, the question of what constitutes saintliness is up for grabs. The subject is secular but who knows? The result may be spiritual. At this stage I have only a vague inkling of what may emerge, and that is exciting. 
The Bladnoch Altarpiece exhibition will be at Unit Three Gallery on the Bladnoch Industrial Estate as part of Spring Fling 2018, and you're all invited!          

SPRING FLING 2018, 26-28 May 2018 For details and directions see Spring Fling 2018 / Hope London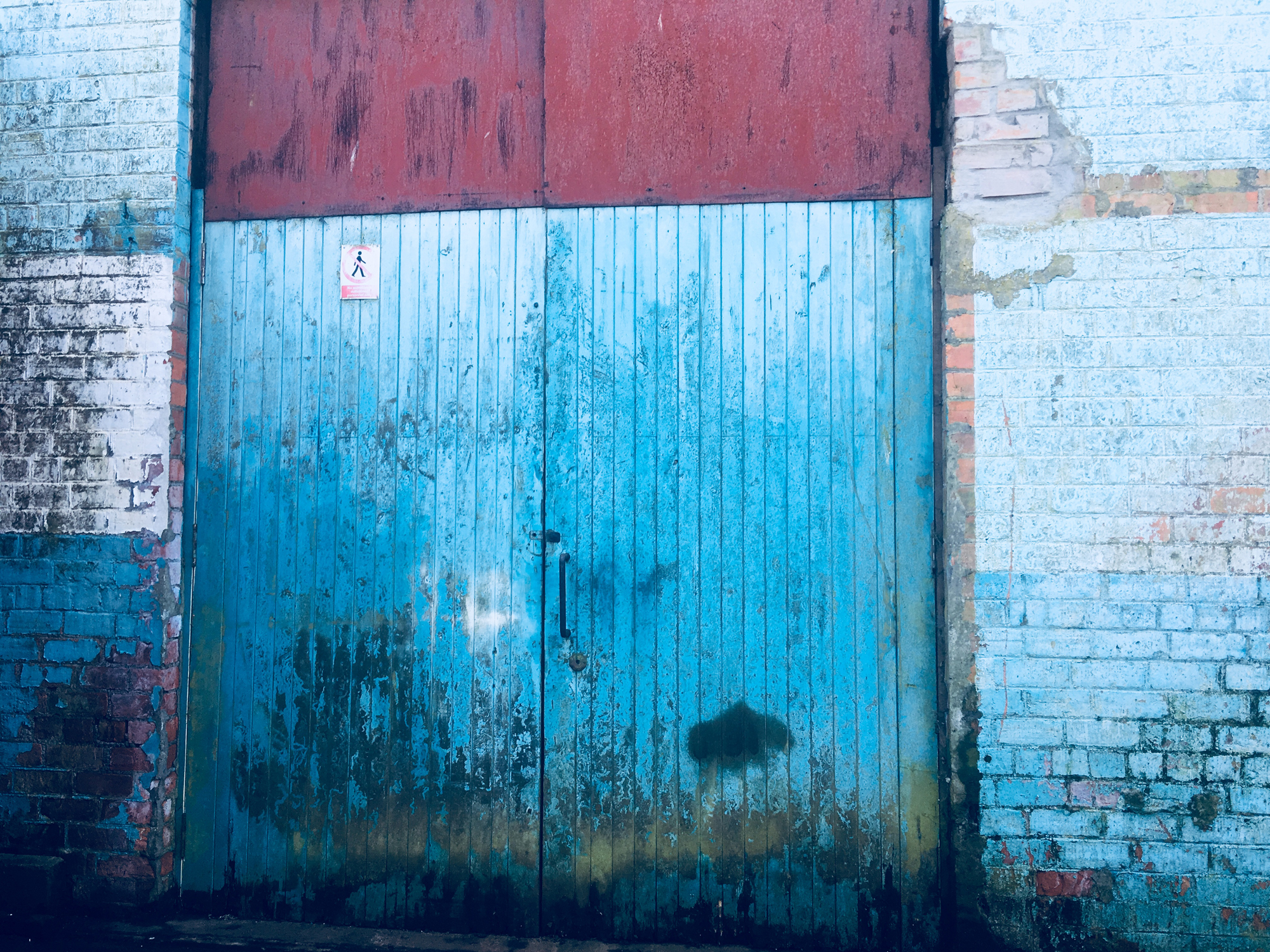 Doors, Old Bladnoch Creamery          Photograph © 2018 Hope London