CatStrand is a beautiful rural arts centre in the historic Scottish town of New Galloway.  The name comes from the Cat, the stream (strand) that runs beneath and beside the building.  I'm delighted to have my work there until the end of September. 
The natural environment in this part of Scotland where I live and work has had a deep impact on my painting.  It affects my approach to light, colour and subject matter - trees are so interesting that my desire to study them was re-ignited when I moved here. The work on display has been done over the last seven years but is related, and ties together well in the long, light-filled space.   
All the paintings are, at first glance, studies in colour and compositio that celebrate nature.  There are trees, flowers, local vegetables, a quarry, even the Scottish weather.     But there's always a subtext, I can't get away from it.  A hollow tree becomes a portal to another time and place.   A single foxglove contains the whole cycle of life, from buds to mature blooms, dry and and ready to fall.  I like to observe and connect, and ultimately to allow imagination to take whatever liberties it desires with the literal...
                 A bunch of multi-coloured carrots called "All The Same But Different" echoes human diversity.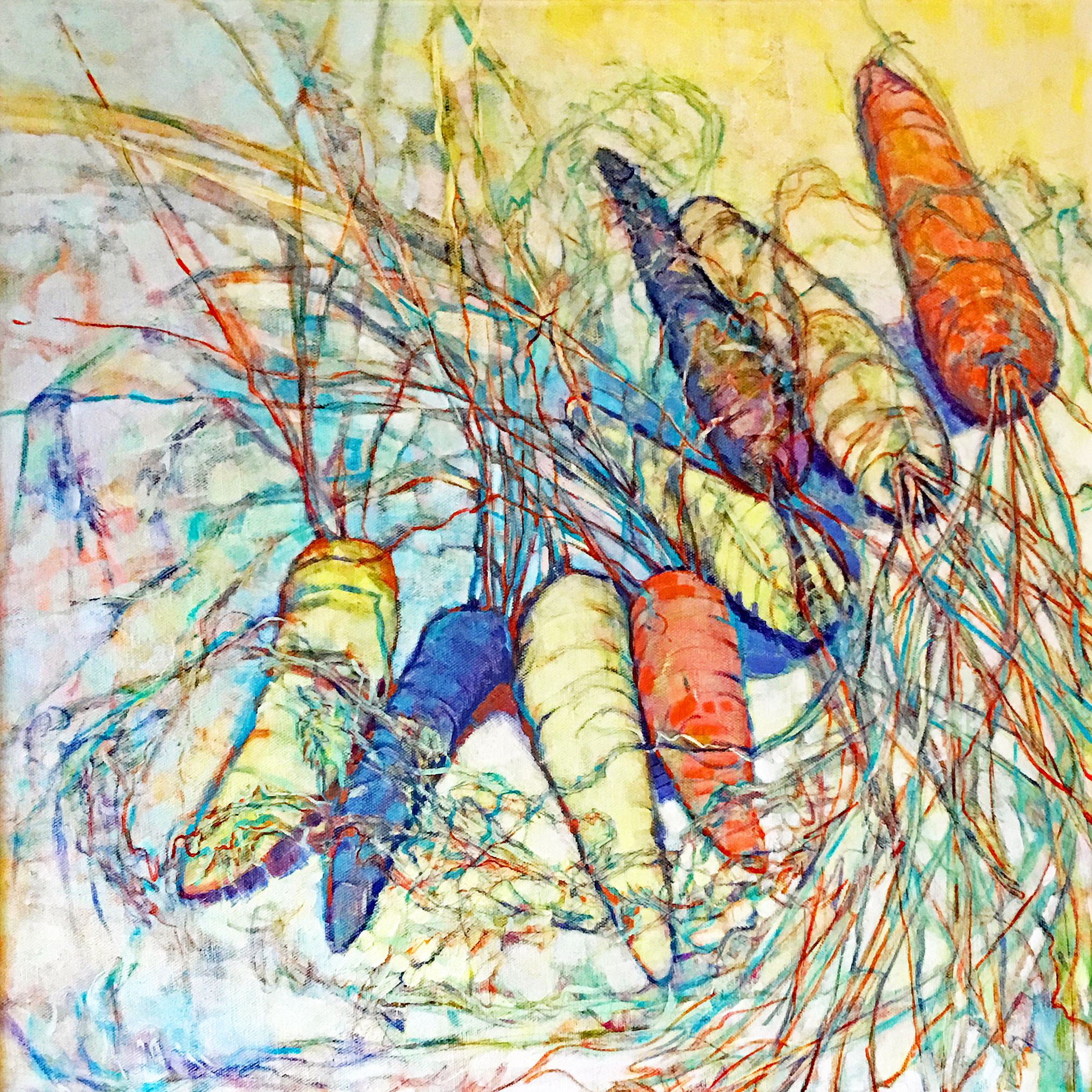 The work will be on display until the 30th of September.  
For further information contact Simon Davidson at CatStrand.  
CATSTRAND High Street, New Galloway, Castle Douglas DG7 3RN 
Opening Hours M-F 10-5, Sat 10-4, Sun 11-4 
T 01644 420374 
E info@catstrand.com 
www.catstrand.com