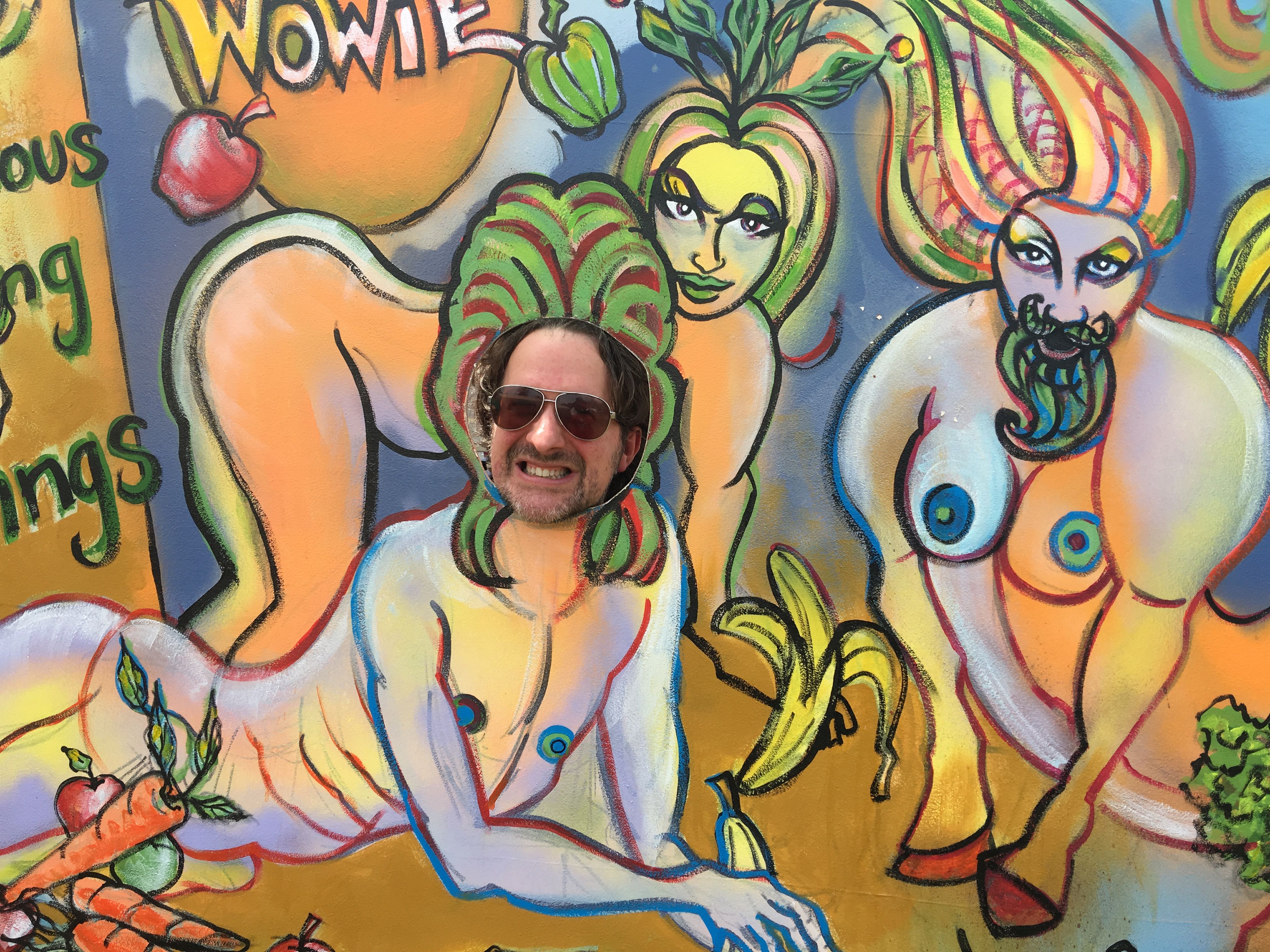 'So come the storms of winter and then the birds in spring again.  I do not fear time.' 
Sandy Denny | Fairport Convention
 
I don't exactly fear time but I hate losing track of it when life happens so fast there's hardly a chance to breathe. Maybe I should heed Sandy Denny's words and stop counting time. Grab time instead, throttle it, make it stop for a while so I can reflect on extraordinary moments before they fly away. Unlike the birds of spring, some moments never come round again, not the same way. 
Spring 2019 was unique.  I spent most of it in the company of many vegetables and few humans,  creating 16 one-foot-square paintings to form a graphic representation of the amount of space it takes to cultivate a sustainable square foot garden that can produce enough veg to feed a person for one growing season.  
Did you ever actually feel your consciousness expanding?  I began to see edible plant life as the miracle it is. Despite being a lifelong omnivore, I wrote a vegetarian|vegan cookbook as part of the project, an exhibition for Spring Fling 2019 at Shoots and Leaves veggie|vegan cafe in Wigtown.  My relationships with cabbages, ginger root, fennel and all their relatives and friends have since been elevated to a higher plane. 
At roughly the same time, three projects with different groups of young people culminated in two publications and an original musical composition.  They were extraordinarily moving for me as a teacher and facilitator, not only because the results were impressive but because of the honesty of those who participated and their willingness to take risks and share their lives, insecurities and dreams with others. 
My own music took a back seat but not for long.   Performances at the Eden Festival (Garden Stage and the now legendary Bob's Back Passage) included an audience participation art performance making paintings of vegetables with vegetables to a soundtrack featuring the Beach Boys 'My Favorite Vegetable', Frank Zappa's 'Call Any Vegetable' and Ivor Cutler's 'Cheese & Tomato', and in one day I somehow completed a life-sized stick-your-head-in-the-hole-and-have-your-photo-taken mural parody of David Bowie's Diamond Dogs album cover with fruit and veg in all the right places so as not to frighten the kiddies.  
At Eden in June, and in Glasgow at Nice 'n Sleazy | Queer Theory in May and Spangled Cabaret | The Blue Arrow at the start of July, it was a thrill to share the stage with brilliant musicians, stunning drag kings and queens and burlesque artistes, beginning to understand the cabaret art-form, about putting your whole self out there and connecting with people, with confidence and style. 
Amidst all this hullaballoo was another miracle surpassing even the vegetable revelation, the birth of a new grandchild I have not yet met in person.  When that time comes I will savour every moment. Time is moving right along, going wherever it goes.  For all I know it could be hanging out in a trans-dimensional day-glo garden of unearthly delights, munching iridescent carrots and laughing at us.